Hello,
The enchanting sound of the Italian language has been echoing through our little theatre lately, and birds and dinosaurs are lurking in the shadows backstage. 
Jurassica
 is a Melbourne story, told with great heart and humour by playwright 
Dan Giovannoni.
I've delighted in the Jurassica rehearsals, watching director Bridget Baloldis, the cast and creative team bring this moving play to life on stage. I must say I've relished watching Ensemble member Olga Makeeva embrace the role of Kaja that Dan wrote especially for her. Olga is joined by Ensemble member Jordan Fraser Trumble, our adored guest actor Caroline Lee, and by Joe Petruzzi, Devon Lang Wilton and Edward Orton who will all grace Red Stitch stage for the first time.
There is something particularly special about realising a first production of a wonderful new play. Developed through our writers program, this story has never before been told, and it is meant for us. For those of us that are here, now, when and where it was created. I believe this story reaches far beyond us, into our past and our future. I love it, and I look forward to sharing it with you very soon.
See you at the theatre,
Ella Caldwell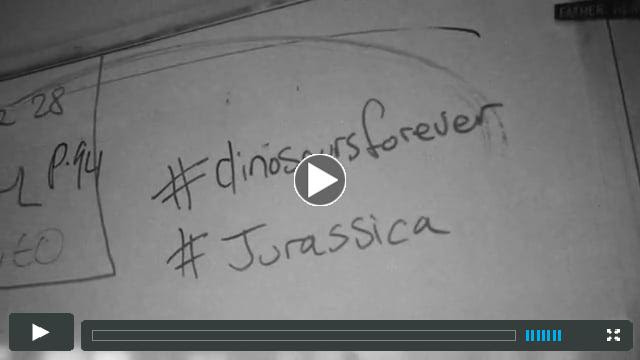 WATCH the Trailer

JURASSICA 
by Dan Giovannoni
"I go, running, downstair, outside, go past a well and past Ugo house. All way until the village it nearly stop. Poi lo sento. Under the ground. Un brontolio."
Ralph and Sara left Tuscany in the 1950s as part of the 'populate or perish' scheme and built a new life in Melbourne. Kaja fled war-torn Belgrade in the 1990s; arriving in Australia felt like coming to paradise. Now working as an interpreter, Kaja is called to a hospital one night to help a young man reconnect with his grandfather.
Developed during his time as Resident Writer at Red Stitch, with Dramaturg Gary Abrahams, Dan Giovannoni's magical new play, weaves the past and present together, exploring what it is to migrate, to be displaced and to spend the rest of your life searching for home.
With
 Jordan Fraser-Trumble, Olga Makeeva, Devon Lang Wilton, 
Caroline Lee, Edward Orton & Joe Petruzzi
Director Bridget Balodis
Dramaturg Gary Abrahams
Assistant Director Olivia Monticciolo
Set & Costume Designer Romanie Harper
Lighting Designer Amelia Lever-Davidson
Composer & Sound Designer Ian Moorhead
This project has been assisted by the Australian Government through the Australia Council for the Arts, its arts funding and advisory body.
With the support of Istituto Italiano di Cultura, Melbourne.